Customized Process
Designer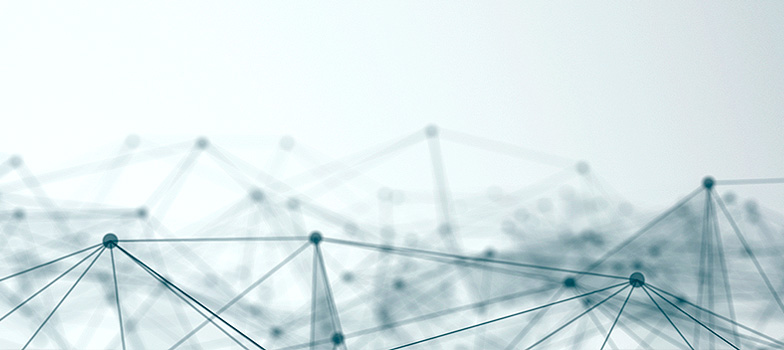 Customized process designer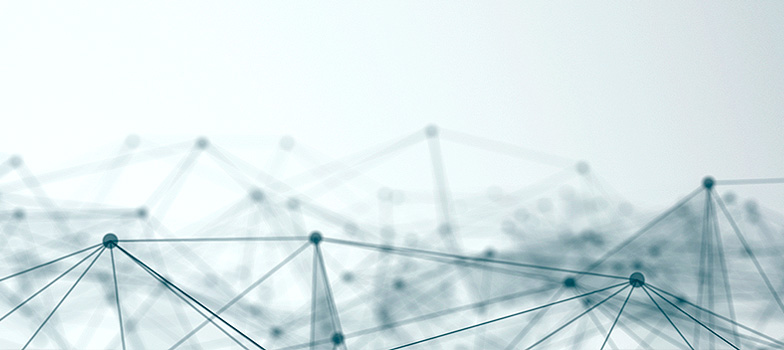 Customized process designer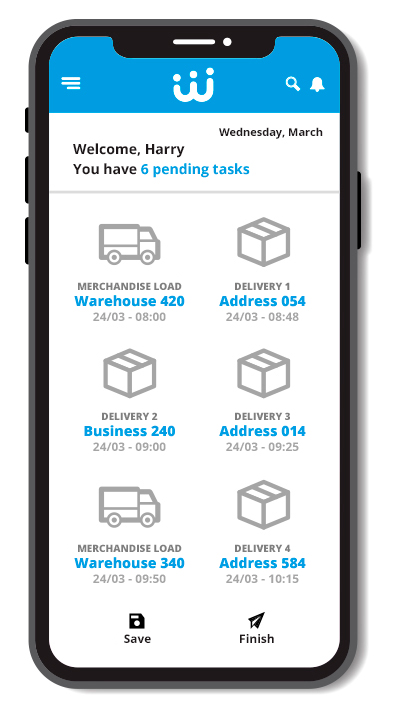 BPM Software · Automates work · Reduces chaos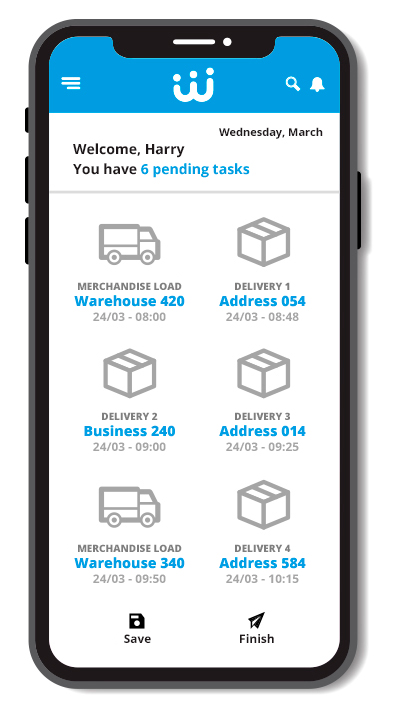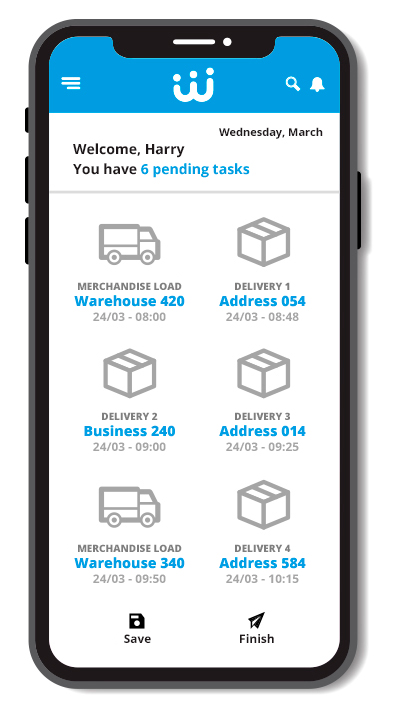 Streamline your business flow with Work&Track Mobile.
With the process designer you can easily define the business processes of your company associating them with intelligent forms. Through them, your mobile team can report your activity instantly and in real time.
Its intuitive and easy to use interface allows you to:
Model the process as you have it in mind.
Indicate the order in which each task must be carried out through a simple editor.
Use alerts to skip unnecessary steps.
Set deadlines.
Create conditions.
Design complex workflows.
It does not require coding. You can create your own application without coding knowledge.
Drag and drop. With an intuitive interface, it is easy to create your own report app.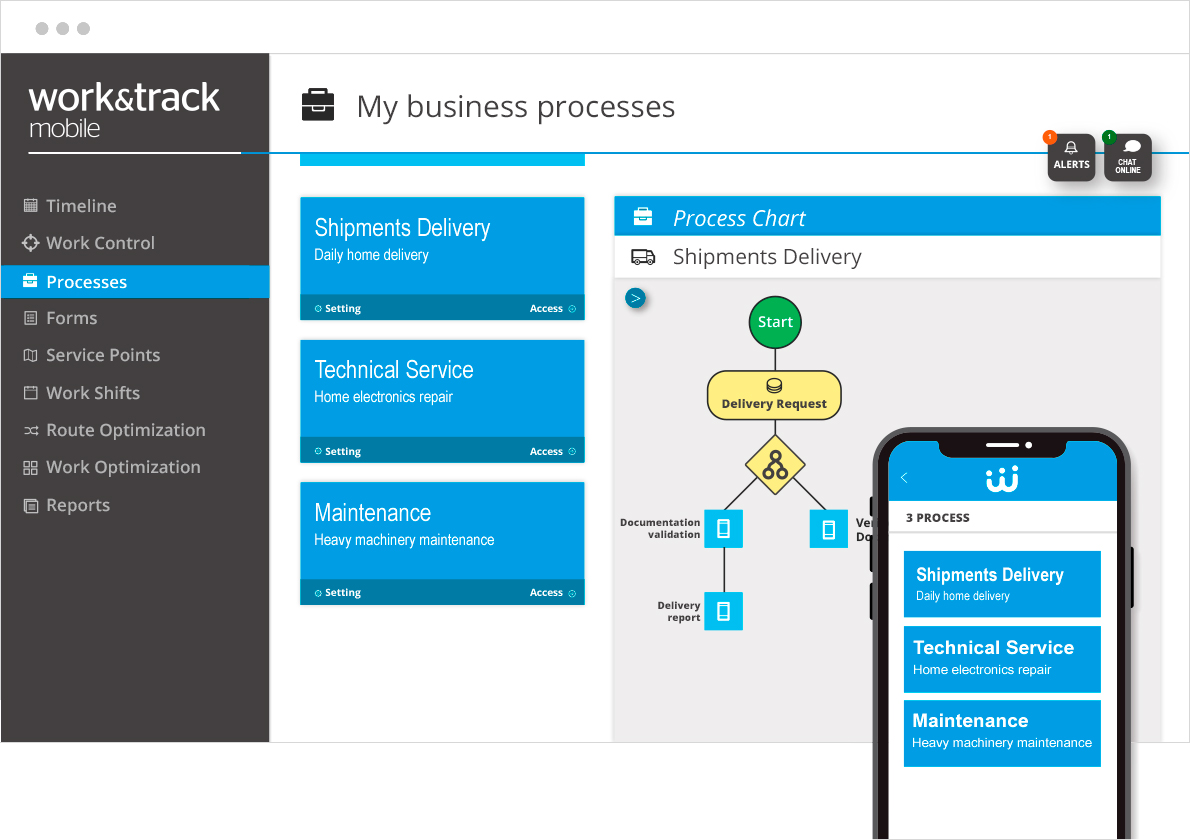 Some of the benefits that Work&Track Mobile brings:
Transparency in all stages of the process.
Greater administrative control.
Productivity increase.
Cost reduction.
Automation of processes and generation of evidence.
More dynamic workflows.
Continuous improvement of the processes.
Better decision making and global vision of the business.
The BMP software from Work&Track Mobile adapts to the needs of your company.
Our team is at your disposal to help you at all times. We will make sure that your processes become more dynamic from the first moment and that you make the most of your potential.
Click here for FREE DEMO

WORK&TRACK MOBILE, THE MOST COMPLETE TOOL