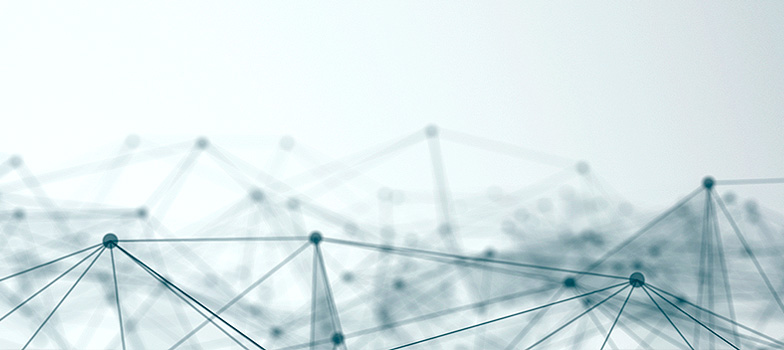 Form designer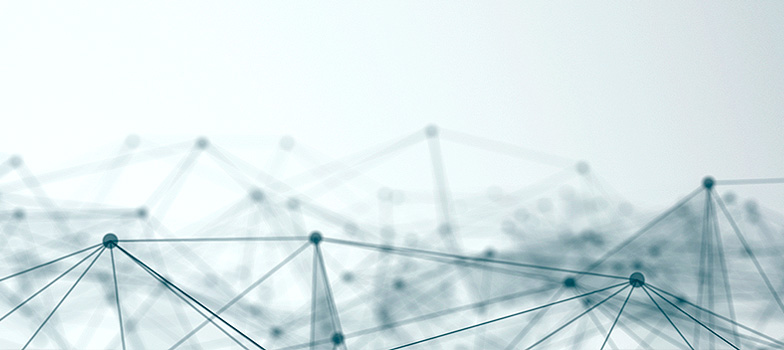 Form designer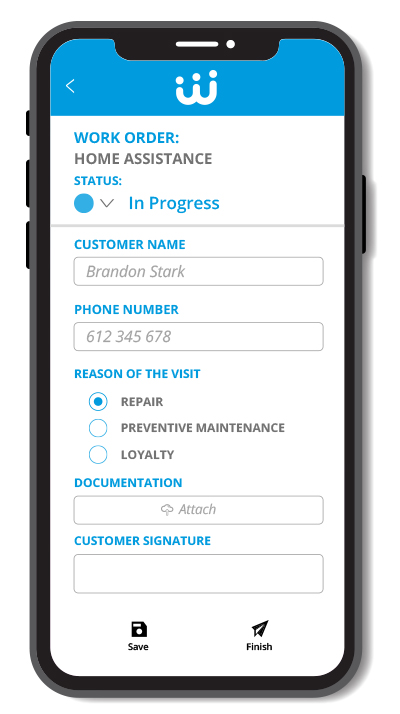 Whay they should do, step by step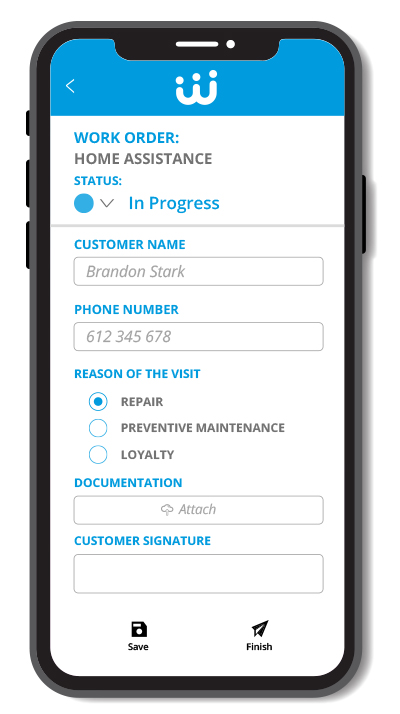 Workers in mobility need to know at all times what they should do, how and when. With the Work&Track Mobile form designer you can coordinate, according to your needs, all the activities of the company.
The form designer, integrated in Work & Track Mobile, allows you to add or remove elements by dragging the selectors to the list thanks to the Drag-and-drop technology in an easy and intuitive way to collect the data you need, always in the same conditions and format.
The forms, linked to work processes, will indicate to the employee the tasks to be performed, in their correct order, while reporting the necessary information to the work center, instantly.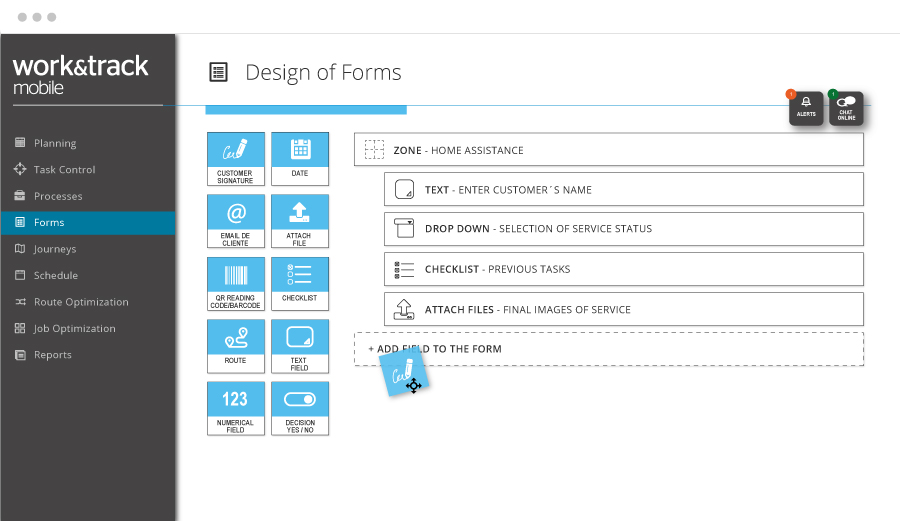 The Work&Track Mobile form designer allows you to:
Client signature
E-mail 
Attach files
Date
Routes
Text and numeric fields
Code reader
Yes / No decisions
And much more…
Click here for FREE DEMO

WORK&TRACK MOBILE, THE MOST COMPLETE TOOL