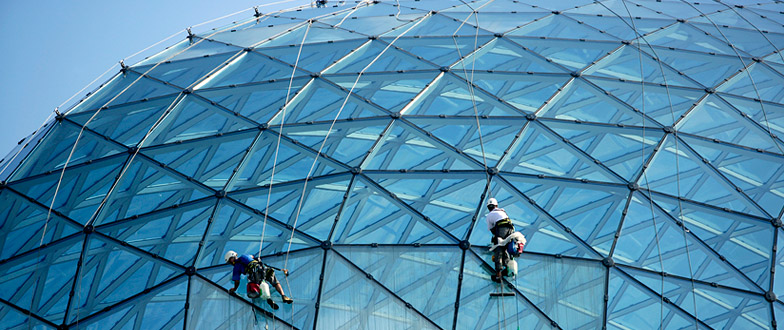 Customized reports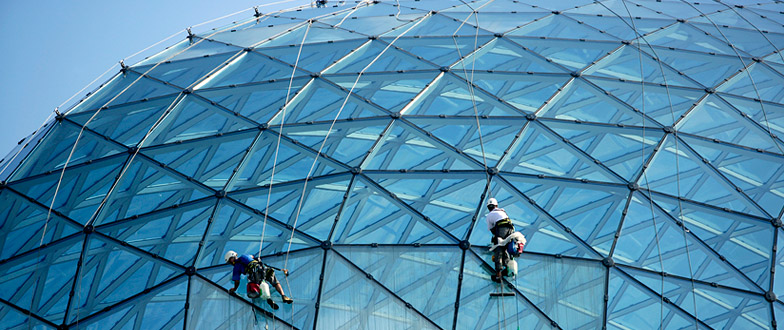 Customized reports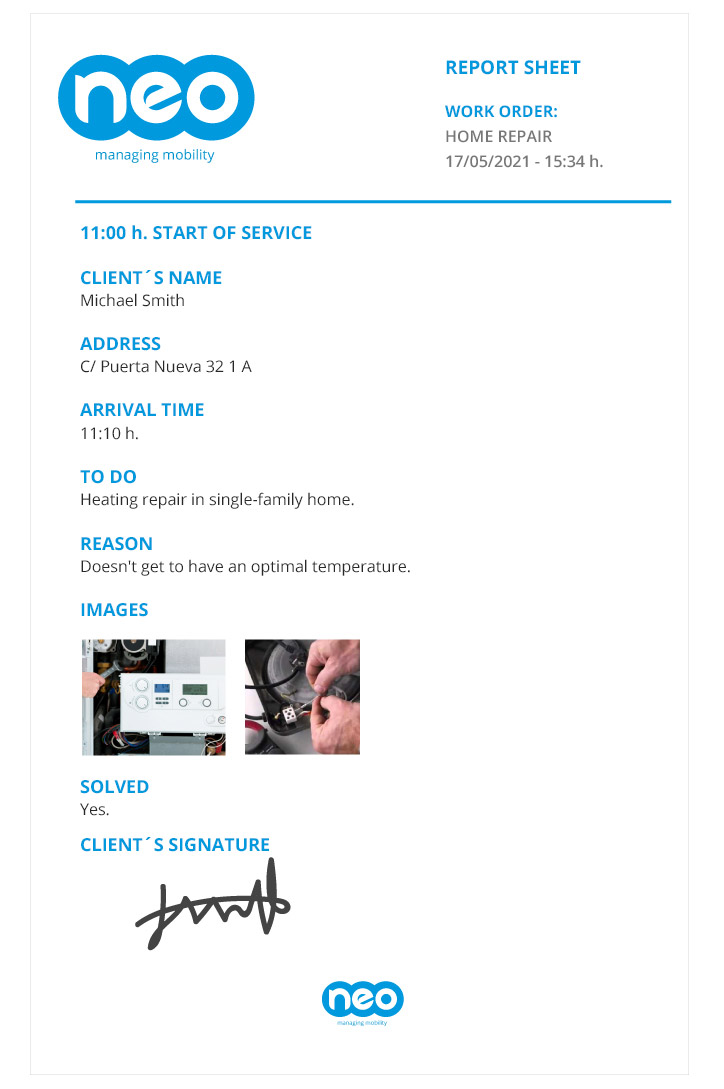 Offer a differentiating service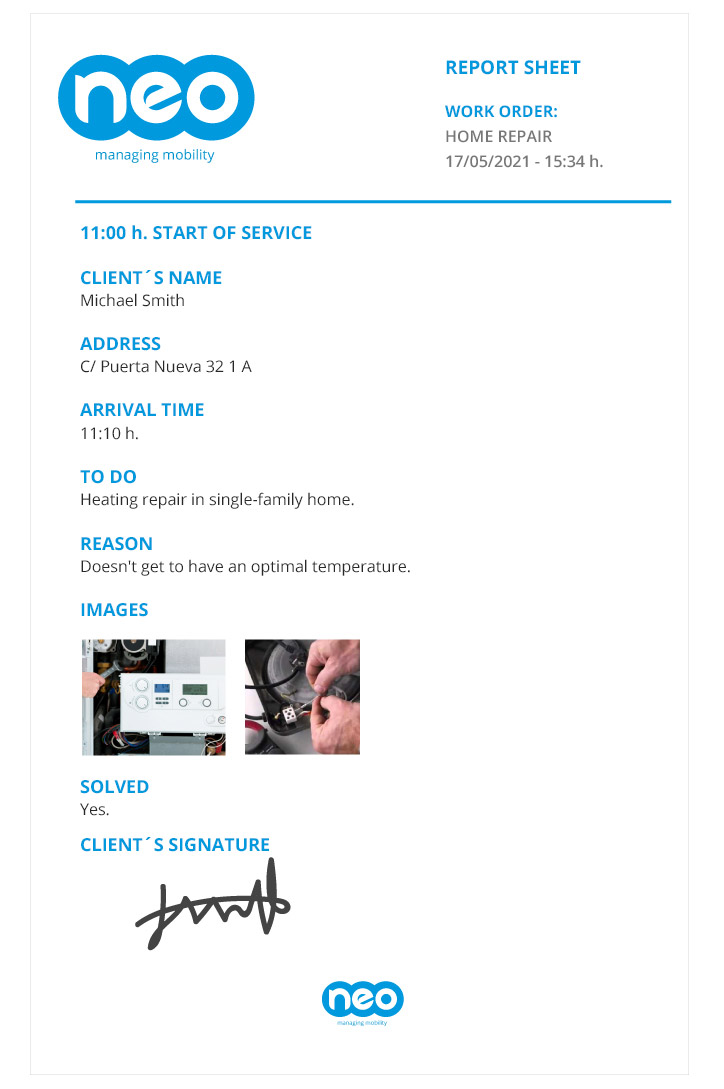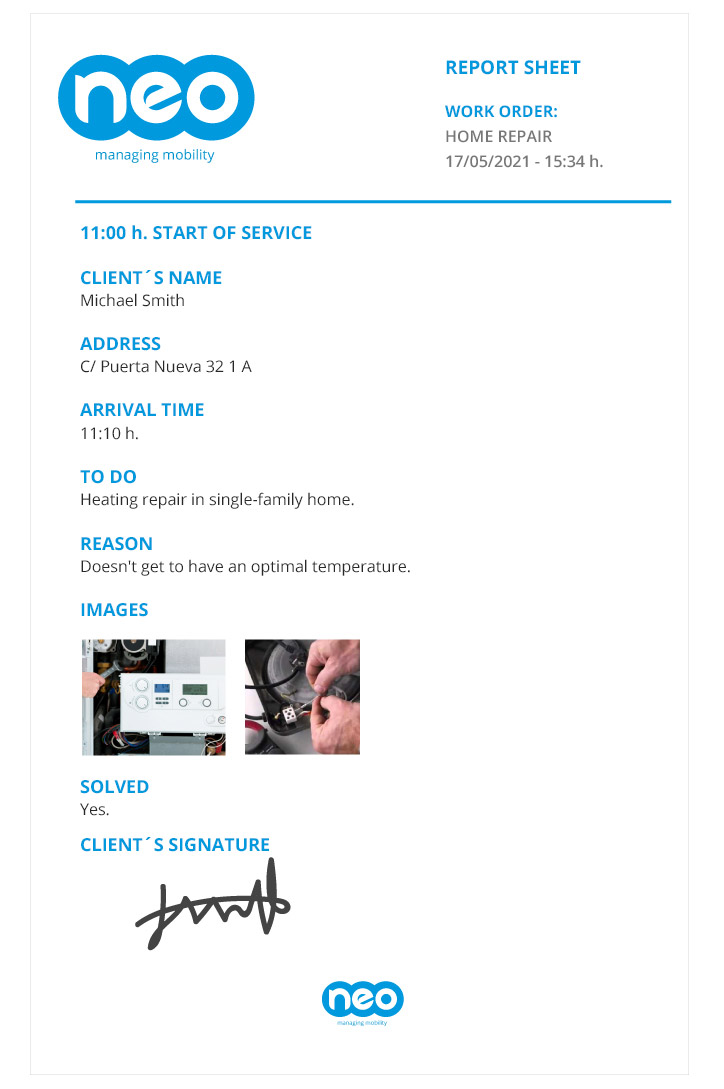 Send your clients personalised reports on the service provided. You will be able to generate it in the easiest way and it will allow you to offer a differentiating service.
Create complete reports with information on services to your customers in record time with the help of Work&Track Mobile.
In addition, the platform allows you to extract all the information from your business processes in a personalized way.
All the information generated by the daily tasks of your technicians can be exported in different formats for storage, analysis or control.
The platform is fully configurable and can be adapted to your company's needs.
I want a FREE DEMO

All the features you need

Customized service sheets
Integrated service management