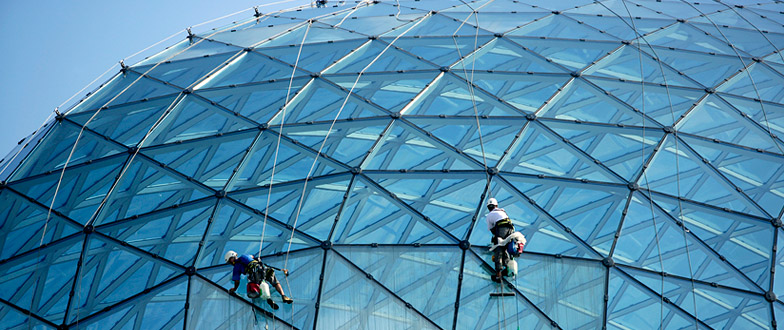 Technician geolocation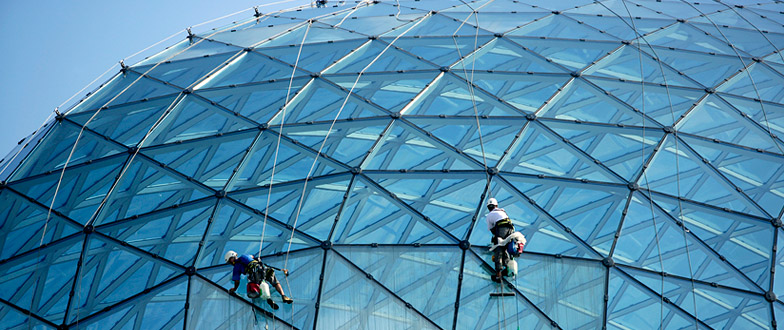 Technician geolocation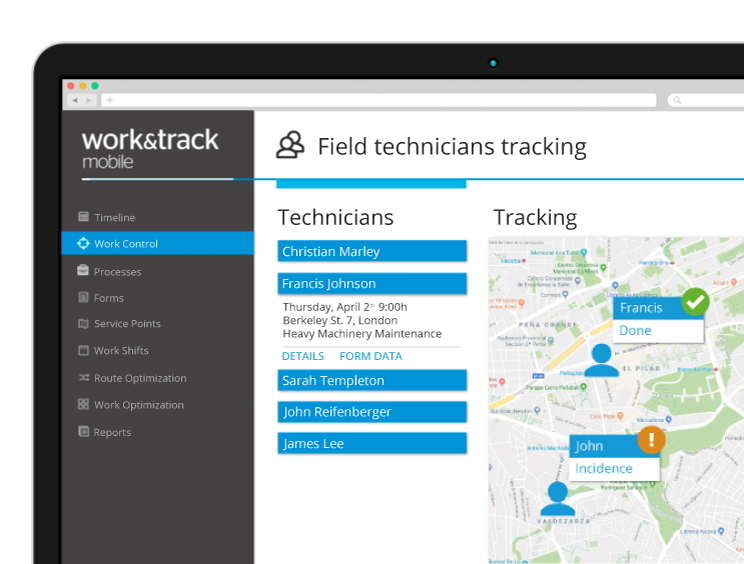 Assign services by proximity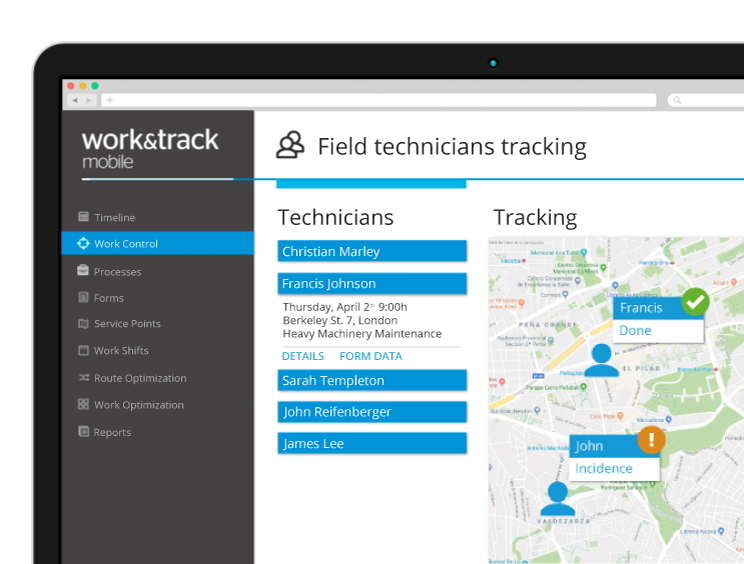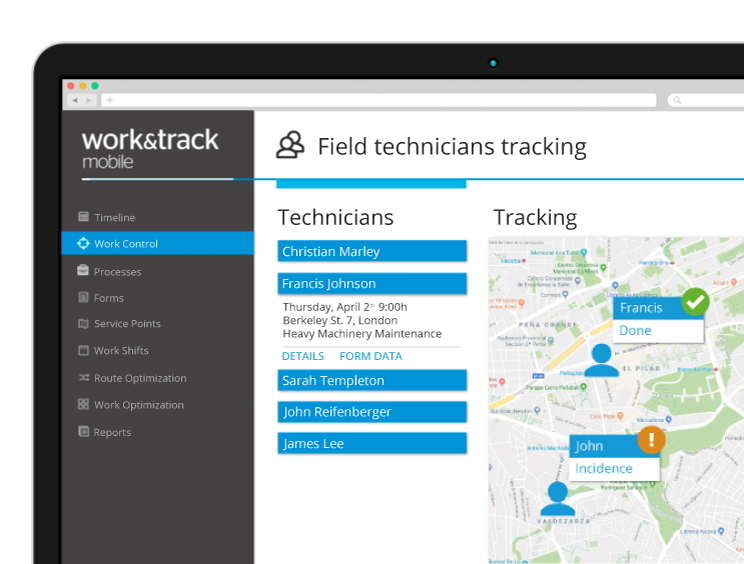 View, at all times, where service requests are located and where your team is. Check what services have been performed and which are pending, dispatch new service orders to your closest technicians, attaching documents or the route to their new destination.
Work&Track Mobile incorporates a route optimizer that allows you to reduce up to 25% of kilometers in the field, during technicians journeys, cutting costs and CO2 emissions.
Track activity in real time.
Save time assigning services efficiently.
I want a FREE DEMO

All the features you need

Customized service sheets
Integrated service management