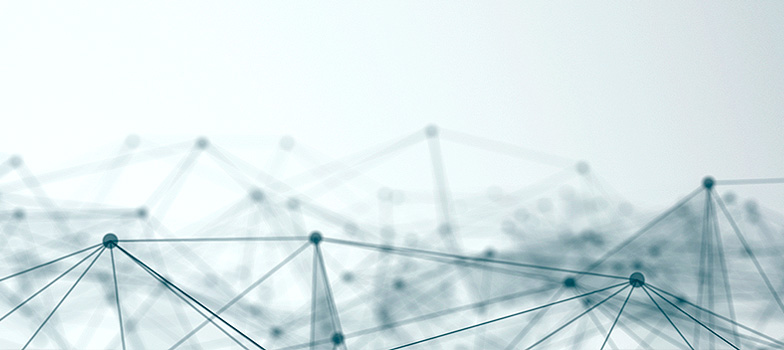 User management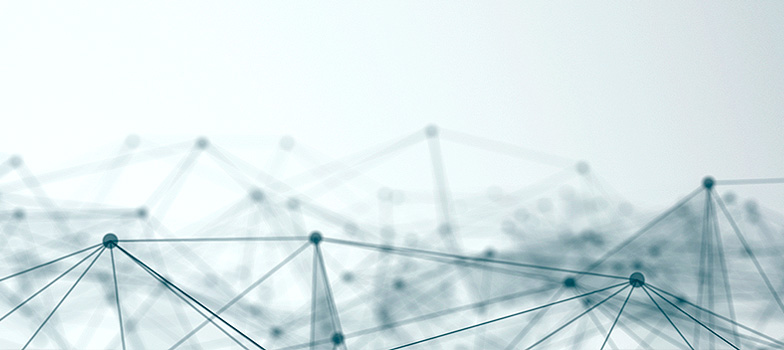 User management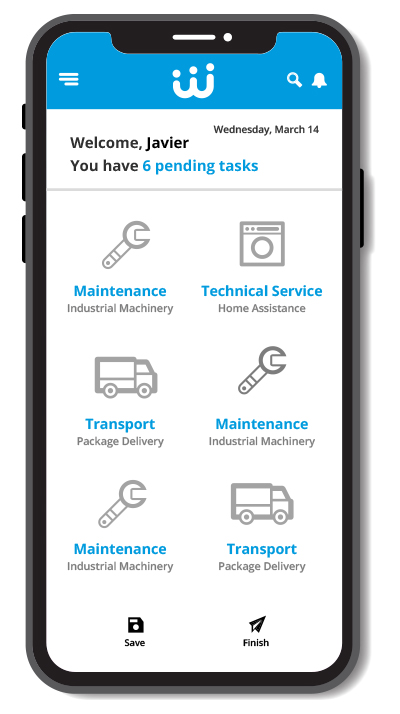 Safety, the most important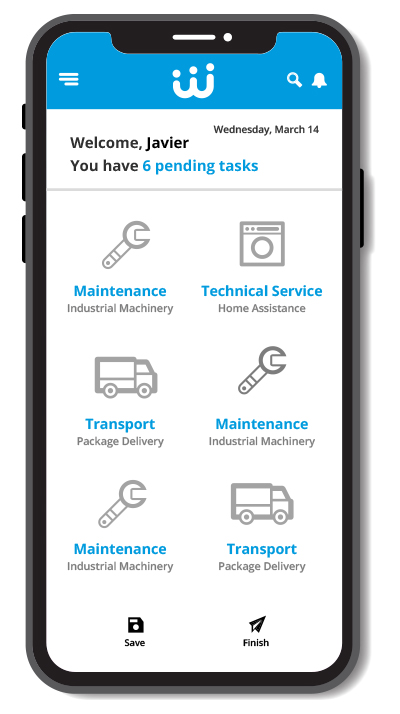 Two are the key concepts in Work&Track Mobile:
Users

The system allows, easily, the management of registrations, cancellations and modifications.
Fulfillment with GDPR (General Data Protection Regulation).
The segmentation of information

Define what each user can see.
It helps to be able to grant permissions for tasks.
The organizational structure of a company is changing over time. An example of this, we have it in our clients: some are organized under a criterion of Country-Zone-Delegation, others do it from Business-Activity and the largest, work with multiple criteria at the same time.
Work&Track Mobile  adapts to your company, could replicate your organizational structure, identifying, for each piece of information, where it belongs to, and for each user, to which segmentation structure it is assigned; it will be defined what he can see and do.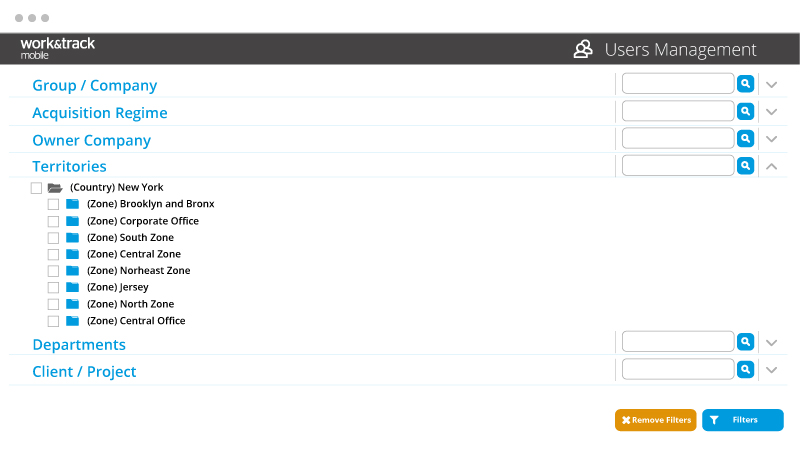 Work&Track Mobile allows to:
Define and create user groups.
Assign permissions.
Segment the information that your coordinators can see according to their area or business area and group them depending on your organizational structure.
Click for FREE DEMO

WORK&TRACK MOBILE, THE MOST COMPLETE TOOL