Workflow software

Patient transport service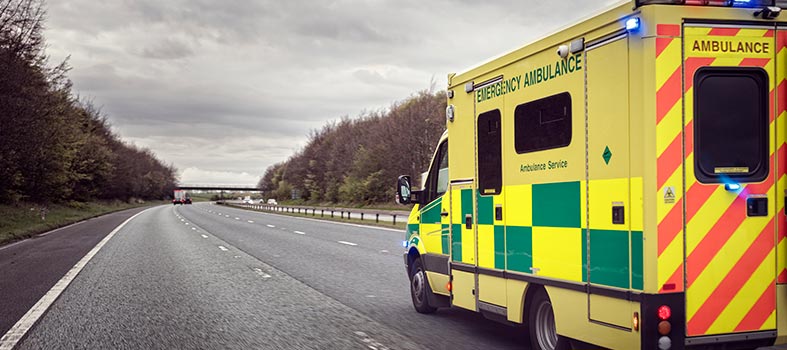 Workflow Software

Patient Transport Service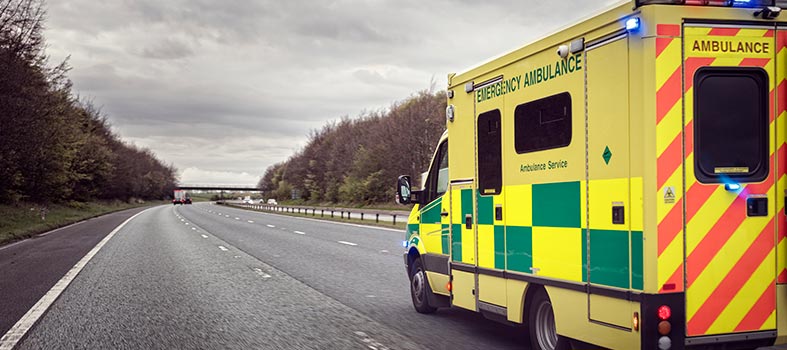 Workflow Software

Patient Transport Service
Patients pick-up and transport. Multi patient ambulances. Health care ambulances. Emergency vehicles..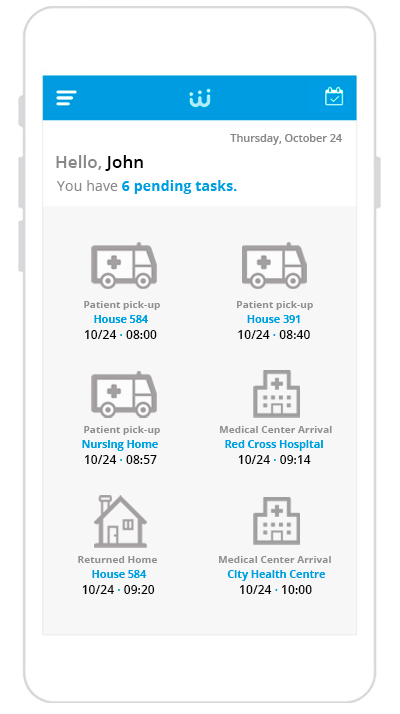 Workflow software for patient transport service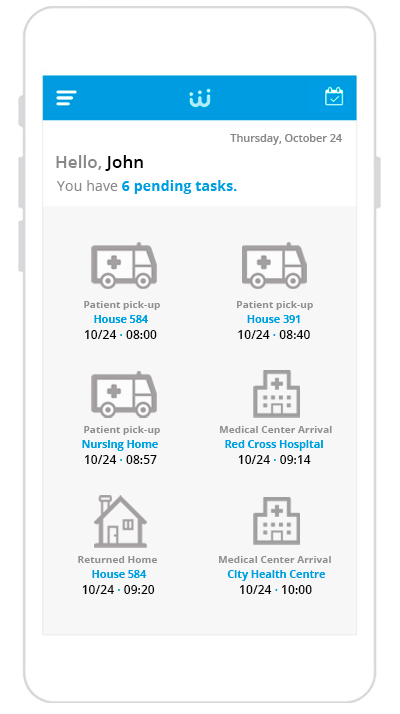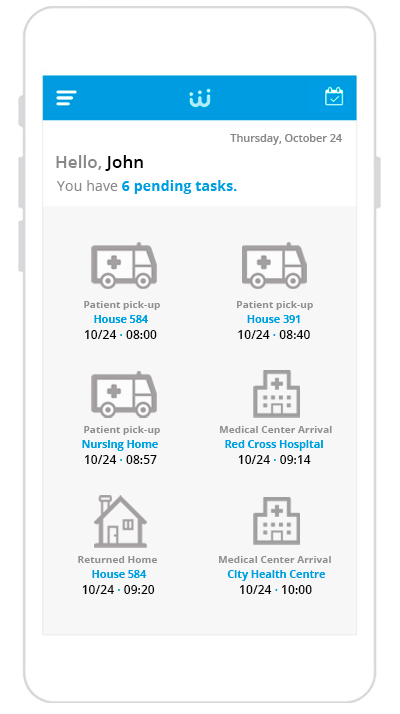 The health transport management system with mobile report that your company needs
Work&Track Mobile helps reaching the right location, attending and getting the patient to the Hospital in perfect conditions and in the shortest possible time. This is enabled trough a combination of optimized resource management and real-time communication.
Communicating all the involved agents with a mobile TMS platform speeds-up the processes, reducing emergency response times, improving service quality in critical scenarios, and optimizing the Non-Emergency Patient Transport resources.
Work&Track Mobile TMS allows you to control location and status of all your ambulances, enables dispatching the transport requests in real-time to drivers' smartphones, offers drivers the possibility of reporting patient loads/unloads or any incidence, and helps managing all ambulances' technical, sanitary, and inspection documentation. Hence the platform offers complete control of daily operations, with integrated services and ambulances vision for perfect coordination.
For scheduling Non-Emergency Patient Transport, the system optimices the service routes, schedules each patient load, and offers via webservices all the information so patients can easily know when their ambulance will arrive.
Work&Track Mobile TMS for Patient Transport Service helps you in the whole value chain:
Place the patient in the center of the process: keeping him informed about the expected arrival time of the ambulance together with any required details.
Improves drivers' performance with real-time incidence management and communicating them any emergency in no time, without phone calls, and including the exact location they should drive to.
Reduce loss times with optimized routes, automatic information communication and paperless&phoneless protocols.
Schedule daily work for Non-Emergency drivers, so they have their whole daily work in their smartphones at the beginning of each day.
Keep control of your fleet status and maintenance with specific protocols ensuring that the ambulances are always ready for the next service and in perfect mechanical conditions.
Work&Track Mobile is the perfect tool for Emergency and Non-Emergency Patient Transport Service Management.
FREE DEMO